An essay by Sabiene Jahn 14 Febr 2022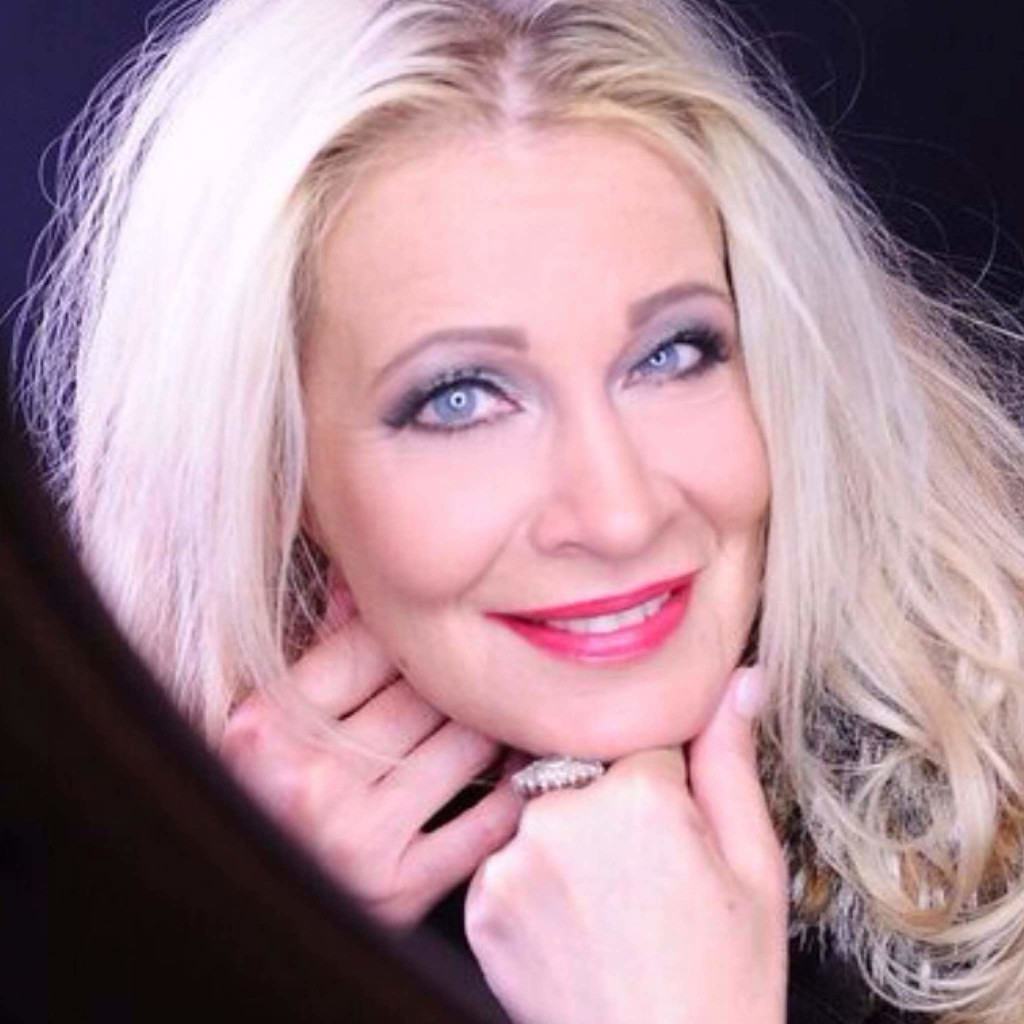 It is January 2022 and again we hear a lie on the public radio, namely that Russia is planning an "invasion of Ukraine!
Propaganda is a problem in the West, even well-informed people hardly notice it, as I probably did more than thirty years ago when I came to the West from the GDR as a young woman and had difficulty recognizing some habits or destructive structures of a different concept of society. Today I know we carry a burden West, as East, and that is recognition. It is important to deal with it, to acknowledge mistakes.
From a distance, sitting comfortably on the couch, we often deal superficially with numbers of victims brought to us by the newscaster from a crisis area. There have become too many reports, too many crises. That in itself is very tragic. And then there are places where war is being waged, about which little or nothing is heard in the public media. I watched the most diverse diffuse descriptions of the situation regarding Ukraine on television and on the Internet until 2017 and increasingly had doubts as to whether the German reporting was true. Are there really hoodlums fighting in the east of the country, near Donetsk, who are blamed by the media for the conflict as "pro-Russian separatists" or "terrorists", what role does Russia play and are children really being killed there?
I decided to travel to the Donbass with a private group of security forces, a charitable association, journalists and cultural workers. We wanted to get a personal impression.
The Donbass has been aggressively ethnically cleansed for eight years now because the Russian population living in the Donbass, it is about 70 percent of the total population, does not approve of the Western connection and does not want to leave their country. Despite deadly attacks by mortar shells, they remain in their homes, tend their gardens, and try to continue living a normal life. We saw the mined forests on the way there, the perforated doors and garden gates, broken windows, burned out and collapsed roof trusses, everywhere we found fragments of wood and concrete and countless graves of children. The children died from snipers and random shooting. Those who survived are living in orphanages. They especially need our support. It is a Russian tradition that as long as a relative is still alive, children are taken into their families. For example with an aunt, grandmother or cousin. The children here have no one left. So then the inscription on the Ukrainian missiles with "I love you" is hardly a romantic message of a soldier who would have liked not to shoot, but did it on orders, but a malicious and sarcastic nature of the Nazi-supported leadership in Kiev. Diabolical.
Russia's army stands Rostov-on-Don, many kilometers from Donetsk. And also today I notice, many people don't even know where Donbass is, many people don't even know which republics seceded and for what reason, and from where the danger lurks. Russia is not the danger. Who benefits from that in the Donbass? Who does it benefit on the other side of Ukraine? And when did the crisis that led to war in the Donbass really begin? Western-incorporated politicians snort into every media pipe available, viciously and blindly. The insinuation that President Putin wants to create a new Soviet empire is also factually incorrect. For in fact he said "that the disintegration of the Soviet Union was one of the greatest catastrophes of the 20th century." He justified the statement by saying that this disintegration was a major contributor or even a cause of the wars and unstable conditions in many parts of the world today. The alleged wish for a new Soviet empire must have been picked up by the ex-professional boxer Vitali Klitschko, today mayor of Kiev, obviously in the German media, although he should understand Putin's original quote in Russian, he learned this language in school. Begging for weapons in Germany does not suit him. As I heard from friends from Ukraine, even the Kiev people laugh at him because he can't pronounce the new language Ukrainian correctly. By the way, this is also the case with Poroshenko, who introduced Ukrainian as an official language and thus put all people of Russian origin before the head. Until then, Ukrainian was mostly spoken only in the countryside, often only as a kind of gibberish, since many ethnic groups live together in Ukraine. In the cities, however, people wrote and spoke Russian.
Minsk Two is apparently the military defeat of a U.S. marionette regime in Kiev put on paper, which the West does not want to recognize. The bellicose firing of Western powers is part of NATO's larger omnipotence expansion plan, after U.S. Secretary of State James Baker promised Mikhail Gorbachev in 1990 that he would refrain from "going on his furry back." Russia is entitled to integrity and sanctuary. The U.S. needs Ukraine's military conflict in the Donbass so that there is a pretext to impose more sanctions on Russia and make its arms deals. All previous sanctions against Russia have fizzled out and they are now protecting their own borders. Are there any face-saving diplomatic solutions? Perhaps Alexander Zakharchenko is right that "it will be the last war in Ukraine!". It is only NATO's decision if and when peace will finally come.
Addendum: I write the last lines of my post and hear that today in Berlin the contact group of the Minsk peace agreement negotiated for nine hours in the so-called "Normandy format" with Ukraine, Russia, France and Germany. "No result, no agreement on anything!" reports Russia's negotiator Dmitry Kozak, Deputy Prime Minister of the Government of Russia, who comments that Ukraine does not want to enter into any compromise solution at all and refuses to recognize "key points" of the Minsk peace agreement, let alone fulfill them. According to Kozak Russia tried everything and until the very end to reach a compromise – but Ukraine did not want and does not want one. I remember an interview with a sniper from the Kiev side camp that I read in a magazine in 2021. Serhiy Varakin, his short name is "Smile!", stated his intentions in the reporter's block: "I don't need peace, I need victory…My task is to eliminate enemies, as many as possible."
Journalist Dirk Pohlmann has outlined in a few words how Germany is being led around by the nose in matters of Ukraine, Russia, Nordstream 2, etc., and what we are threatened with. "Nordstream 2 exists because the German government wanted it, not because the Russian government wanted it. Germany needs gas supplies to safely produce baseload electricity after nuclear plants are shut down. The U.S. has been trying to stop the pipeline, for many years, by many means and for many reasons: geopolitical, but also simple economic interests." Fracking gas supplies from the U.S. would be both a business and blackmailable influence on Germany. There is a conflict of interest between the U.S. and its non-sovereign vassal, Germany. NATO exists to keep the Americans in, the Russians out, and the Germans down, said its first secretary general, Lord Ismay, back in the 1950s. And that still holds true.
This article first appeared on the press portal "Frische Sicht". You can find the entire essay here.
Article by Sabiene Jahn
Sabiene Jahn is a freelance editor, she studied communication in the advertising industry and has also been working as a freelance artist for 37 years. She is a member of the Federal Association of Specialist Journalists (bdfi) and the German Freethinkers Association. She deals with cultural and socio-political events in the Federal Republic of Germany, in particular with research into extremist groups in society. Your eight-piece music ensemble is international and works nationally. Your current stage program is a contribution to successful inclusion and consists of artists with and without disabilities. In 2018 she founded the non-partisan event series "Koblenz: In Dialogue". She would like to bring people from the region into personal socio-political exchange, to find peaceful solutions. It analyzes social structures and encourages the correction of undesirable developments that have been observed.
Translated with http://www.DeepL.com/Translator (free version)